We cover the entire SRC range
Our approach
At SRC Security Risk Compliance GmbH we follow a risk-based approach when describing our services. Ultimately, all services aim - depending on the risk appetite - to eliminate, mitigate or, depending on the impact, ignore risks. We do not base our strongly technology-driven approach solely on the fact that the main risks correspond to technology and cyber risks.
Top 10 risks for the year 2021
Representation of the essential SRC domains
Our holistic service includes auditing, establishment, implementation, as well as management of an ISMS suite based on recognized standards (ISO27001, NIST, SOC2, etc.)
Services include, but are not limited to, identification of relevant risks, development of customized risk scenarios and assessment approaches for IT and non-IT stakeholders
Develop industry/technology-based compliance and security approaches and compliance dashboards and reports to map operational effectiveness of controls
Design implementation and further development of an ICS as well as overall or partial ICS Health Check (audit and/or evaluation)
Planning, design and implementation of internal, scalable control automation to increase efficiency
Creation of (data) pipelines and dashboards for clear, concise, holistic and real-time risk assessment
Corporate KNOWHOW aligned with STARTUP Spirit
We are a dynamic consulting startup. With the help of state-of-the-art information technologies, we help our customers to sustainably optimize their processes, organizational structures and workflows, as well as to design information structures in such a way that internal and external requirements can be met efficiently and in line with quality standards.
Familiarity of customer wishes
We start with the customer and work backwards from there. We work constantly to gain and retain the trust of our customers. We have the implementation power to realize innovations. We empower your company and your employees as a team to drive digital transformation for the long term.
Digitization of processes that are difficult to automate
Security Risk Compliance GmbH is not a classic consulting firm: We are courageous pioneers, ambitious founders, and creative minds who work together respectfully and with strong implementation skills. We energetically develop ideas that we methodically implement as a team. In doing so, we give great importance to automation through digital tools.
Use of proven innovative methods
We promote a decision-making process based on appropriate data analysis, relevant information research and the credibility of the decision-makers. By using proven IT tools, project approaches and our professional expertise, we help you optimize your processes sustainably and efficiently.
Detailed (risk-oriented) SRC performance overview
IT Policy and Procedure Review, Master Data Management Review, IT Governance Advisory Services, Application Security Advisory, Project Risk Management
Application Control Review, Information System Audit, Segregation of Duties Review
Preparation and Readiness, Service Organizations Controls, Reporting Management Reporting
Software Asset Management
ISO 27001 Certification Advisory
Contractual Compliance, Vendor Risk Services
Strategy and Governance, Cyber Program Management, Culture and skill enablement, Risk and compliance management, Architecture and business enablement
Identity governance and administration, Access and authentication, Digital and customer IAM, Privileged access management
Encryption and obfuscation, Data loss prevention, PCI Data Security Standard, Network Security, End Point Security, Cloud Security
Data privacy compliance, Data Classification and Identification, Data Security Governance, GDPR
Cyber Security Monitoring (MIST / SOC)s, Vulnerability Assessment & Penetration Testing
BCM / IT DR, Breach response and recovery
IoT / OT Security Architecture, Critical Infrastructure Protection and IoT/OT process safety, Digital SOC and IoT security, IoT Security transformation
Your guide to a

holistic

approach to security
Comprehensive process for achieving information security and regulatory compliance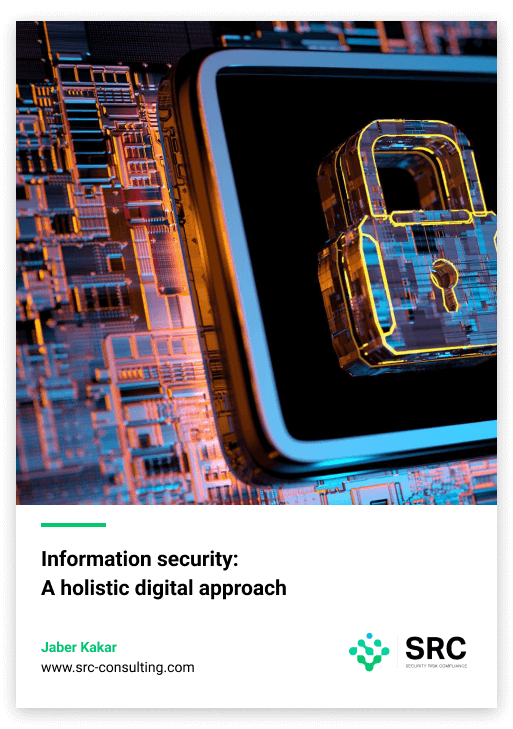 Information security:
A holistic digital approach
Learn more about how they effectively meet compliance and information security requirements